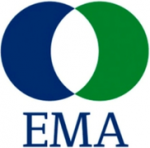 EMA
Euro-Mediterranean-Arab Association
EMA and JARO have already started their cooperation in 2019 within the framework of EMA's Ouissal Mentoring Program. Both organizations want to actively contribute to the targeted promotion of international cooperation in order to master the current challenges with regard to sustainable development. In particular, the empowerment of women is a matter close to the hearts of our organizations.
The EMA is a country association of the German economy and is committed to the expansion of cooperation and international understanding between Germany, Europe and the Mediterranean and Middle East region. As a cross-national and cross-sector organization, the EMA links decision-makers and multipliers from business, politics and science.

amc
amc Group Management consulting for purchasing & supply chain
The aim of the partnership between amc and the Jaro Institute is to jointly develop transparency and structure for sustainable purchasing. Together with the companies, we thus strengthen the key function of purchasing in order to promote sustainable business.
The amc Group optimizes the purchasing and supply chain of companies. Together with its customers it increases the value contribution of purchasing to the company's success in a measurable and sustainable way. Companies benefit from amc's extensive experience and expertise – also for digitalization projects.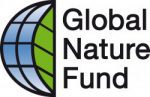 Global Nature Fund
The Global Nature Fund and JARO would like to support each other specifically with their know-how and network in their sustainability efforts and are planning in particular joint projects in order to increase awareness of purchasing on the topic of biodiversity.
The Global Nature Fund (GNF) is an international foundation for the environment and nature. The foundation is independent of the state and pursues exclusively and directly charitable purposes. The Global Nature Fund was founded in spring 1998 with the purpose of promoting the protection of nature and the environment as well as animal welfare. A central project initiated by the Global Nature Fund is the international lake network "Living Lakes", which was founded in 1998 and is committed to the worldwide protection of lakes and wetlands.
B.A.U.M.
Network for sustainable business
Both B.A.U.M. and JARO promote the idea of networking and want to bring together sustainability-oriented companies in a targeted manner. With our strategic alliance and joint activities, we want to advance sustainability issues even more. We are convinced of the benefits of sustainable business and together we want to motivate many more companies to take on more responsibility for the environment and society.
With well over 500 members, B.A.U.M. e.V. is a strong corporate network for sustainable business. In addition to many well-known companies, associations and institutions are also supporting members. The aim of B.A.U.M. is to sensitize companies, municipalities and organizations to the concerns of precautionary environmental protection and the vision of sustainable business and to support them in realizing it in an ecologically effective, economically sensible and socially just manner. The basis for this is the B.A.U.M. Code of Conduct for Sustainable Management.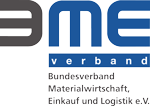 BME
Association for Supply Chain Management, Procurement and Logistics
Since 2019, the BME and JARO have been cooperating strategically in the field of sustainable procurement. Together, we have already published a Sustainable Procurement Guide, launched a three-stage certification for Sustainable Procurement Organizations and already held two Sustainabily Summits for procurement managers.
The BME looks back on a history spanning more than 60 years, during which its membership has grown to around 9,750 members (as of December 31, 2018) – ranging from individuals to large companies. The volume of goods and services purchased by its members amounts to around 1.25 trillion euros annually. This corresponds to more than one-third of Germany's gross domestic product.