With a JARO membership you can support our commitment to sustainable business, if you wish actively, e.g. by participating in our working groups. We have currently formed three working groups:
Working Group Sustainable Procurement
Working Group Sustainable Tourism
Working group on Sustainable Digitalization
In the working groups we discuss current topics, work on practice-oriented white papers and formulate concrete project ideas.
Current number of members (as of 28.02.2021): 35
Become a member – information, statutes and application documents including PDF can be found on the right
What our members say (selection):
Our Experts
Meet our experts at one of our upcoming events:
Membership
Become a member and support our research and projects by contributing a membership fee.
Register here.
Available downloads: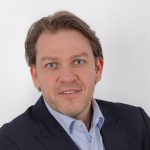 Marc Schreiber
Owner, Navigator Hospitality Consulting
"Sustainability and Digitalization are very important current and future topics for me and especially for my industry – hospitality and tourism. JARO offers me the opportunity to discuss and share experiences on these topics and is my first choice partner for projects in this area."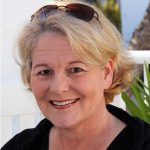 Gabriele Sorg
Gabriele Sorg, Innovation & Communication; freelance journalist for innovation and sustainability; consultant for empathic and sustainable communication
"As a freelance journalist for innovation and sustainability, I became aware of the JARO Institute because the thematic focus on sustainable development in procurement and tourism appealed to me very much and motivated me to become a member. The creative exchange with Yvonne Jamal, Prof. Dr. Sandra Rochnowski, Steffi Kirchberger and the whole team inspires me. I especially appreciate the enthusiasm, the interdisciplinary professional competence and the ability of the JARO team to attract strategic partners and to make the world more sustainable with them. I am very happy to be a part of this dedicated network."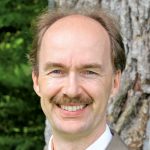 Martin Oldeland
B.A.U.M. e.V., Member of the Board
"B.A.U.M. as an association of sustainability-oriented companies lives and promotes the idea of networking. It needs strategic alliances to advance sustainability issues even more. This is why we have become a member of JARO. Through joint activities, we want to contribute to more sustainability in companies and convince even more companies of the benefits of sustainable business."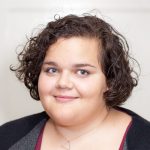 Sarah Wöhrle
Billing & Yield Analyst, Tourlane
"What I appreciate about the work of the JARO Institute is the intense focus on sustainable business. My professional roots are in the tourism industry and I see daily the need to make this industry more socially and environmentally responsible. The Institute's team does not shy away from challenges and seeks innovative and practical approaches to areas that are often neglected and need to be made more future-oriented. I am a member because I believe in the forward-looking work of the JARO Institute and its experienced founders."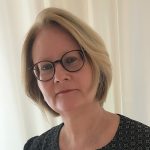 Dr. Sibyl Anwander
Owner, anwander consulting
"The people in the JARO network always inspire me with a healthy mix of professional experience and practical knowledge on the one hand and with an infectious enthusiasm for the topic of sustainability on the other. Freshly moved to Hamburg from Switzerland and now working as a self-employed sustainability consultant with a focus on supply chains and procurement, I benefit greatly from this dedicated network. Now I am curious to see how the joint e-learning program on sustainable procurement is received by the companies. Working on it has been a lot of fun despite Corona – or especially in view of this challenge."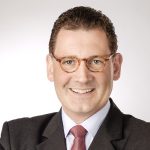 Joachim von Lüninck
Managing Partner, amc Group
"We are very grateful and excited to be able to help drive the issue of sustainable procurement in particular as a small part of the JARO Institute. We are absolutely convinced that this think tank with simultaneous practice pool is urgently needed to bring this complex as well as uncomfortable topic of sustainability into our economy in a pragmatic and at the same time profitable way. It is very refreshing and encouraging to have allies in the JARO Institute and its network."