Founder and CEO
Yvonne Jamal

Yvonne Jamal has a bachelor degree in Business Administration with a specialization in tourism and more than 15
years of experience in the tourism industry. In the past few years she was in a leading position in indirect purchasing at
Zalando SE. Since then she has been volunteering as a regional board member at the Federal Association for Materials
Management, Purchasing and Logistics (BME) in the area of ​​sustainable procurement. (more)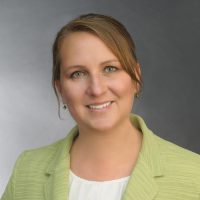 Head of JARO Academy
Caroline Kogel

In January 2022, Caroline Kogel took over the management of the JARO Academy.
With her, we have another excellently networked sustainability expert on board who will actively shape our plans for the Academy in the future.
Caroline has been thinking sustainability and digitalization together for years and knows the opportunities and pitfalls of transformation in the company. Previously, she was responsible for the sustainability strategy and activities of a German medium-sized manufacturer of network solutions for business and administration as CSR manager. With a lot of perseverance and initiative, as well as the support of the specialist departments, she made forward-looking action and management part of the corporate strategy.
Caroline accompanied the JARO Academy as a partner from the business world right from the development phase and was one of the first graduates and pilot participants to successfully complete the entire curriculum.