Become a Certified Sustainable Procurement Professional
"The JARO Institute's training in this groundbreaking area of sustainable procurement is unique in both the German and international context."
Providing this new eLearning course and the optional certification as Certified Sustainable Procurement Professional, we would like to enable participants to actively use their role as a key function for a sustainable development. They will learn the basics and tools to develop sustainability strategies for procurement and to integrate sustainability aspects into procurement processes and supply chains.
Procurement managers, steering demand worldwide, play a key role for our world's sustainable development. To remain economically successful and an attractive employer for qualified specialists in the future, it is necessary to rethink old concepts and to deal responsibly with scarce resources and human rights. In the future, buyers must be able to develop sustainable procurement strategies and implement them in a structured manner together with the relevant stakeholders.
Put together your own personal learning plan using the modular principle. You can choose from 40 modules, which you can book individually or as curricula consisting of 15 modules. In addition, an optional classroom training in combination with an examination is offered in cooperation with the IEDC Bled School of Management, in order to receive the certificate "Certified Sustainable Procurement Professional" upon successful completion.
Further information is available on our learning platform, the JARO Academy. You can find out more about the training and register here.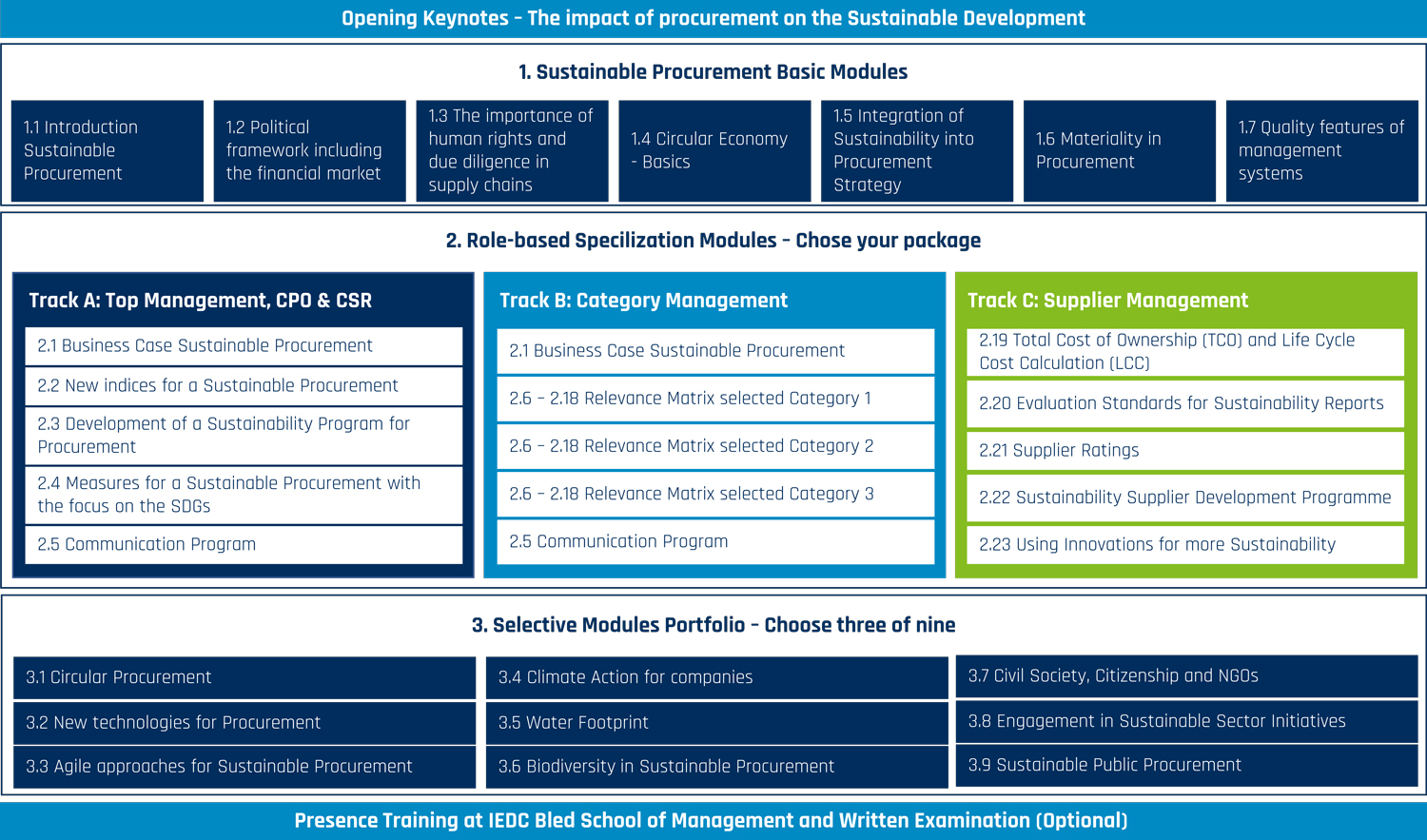 Contact:
Yvonne Jamal
M +49 177 6178912



eLearning brochure english
eLearning-Broschüre englisch
×


eLearning flyer english
eLearning-Flyer englisch
×