Prof. Dr. Anabel Ternès von Hattburg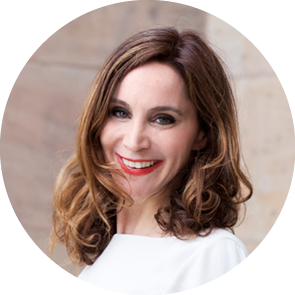 Prof. Dr. Anabel Ternès von Hattburg
Impact entrepreneur, expert in digital sovereignty, leadership and sustainable, healthy digitalization

"Only if we put people and our environment at the center of our thoughts and actions we will be able to successfully combine sustainability and digitization in the long term. Together with the JARO Institute for Sustainability and Digitization, I would like to shape a piece of the future in a value-driven and resource-oriented way."

Prof. Dr. Anabel Ternès von Hattburg is one of the leading minds for digital future - socially engaged digital entrepreneur, author and expert for leadership, HR and health. She is, among other things, a member of the Board of Directors of the BCCG, a member of the Executive Board of Bitkom Task Force "Work 4.0", and Chair of the Board of Trustees of the Flexible Working World Foundation. In addition, she is involved in various social organizations, including as a trustee for PLAN. As CEO of GetYourWings and the German Initiative for Healthy Digitalization, she develops digital tools for teaching digital skills. Anabel Ternès heads the Institute for Sustainability Management and holds a professorship in International Business Administration. She is Director Future Strategy at SRH. The author of more than 50 books, she writes for Focus, Impulse and Sales Excellence, among others. She spent several years in senior management positions in international companies, including Samsonite.
Our Experts
Meet our experts at one of our upcoming events:
Membership
Become a member and support our research and projects by contributing a membership fee.
Register here.
Available downloads: