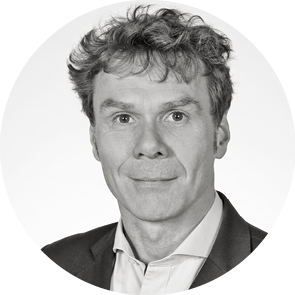 Stefan Hörmann
Deputy Managing Director, Global Nature Fund, Office Bonn
"Goals that connect: The JARO Institute is driven to make sustainable action the standard for business. The focus is on sustainable procurement - exactly the approach that the environmental foundation Global Nature Fund has also been pursuing since its founding in 1998, with a focus on green economy and ecologically fair procurement of raw material. The cooperation of the two non-profit organizations is a logical step to support sustainability efforts in companies via joint projects and initiatives."

Stefan Hörmann is a management scientist and deputy executive director of Global Nature Fund. He heads the Business and Biodiversity department as well as GNF's Bonn office. He studied Political and Administrative Science at the University of Konstanz and was then employed at the Robert Bosch Foundation before he joined the Global Nature Fund where he has now been involved in global environmental protection for 21 years.
Our Experts
Meet our experts at one of our upcoming events:
Membership
Become a member and support our research and projects by contributing a membership fee.
Register here.
Available downloads: